Open Lunker Tournaments 2020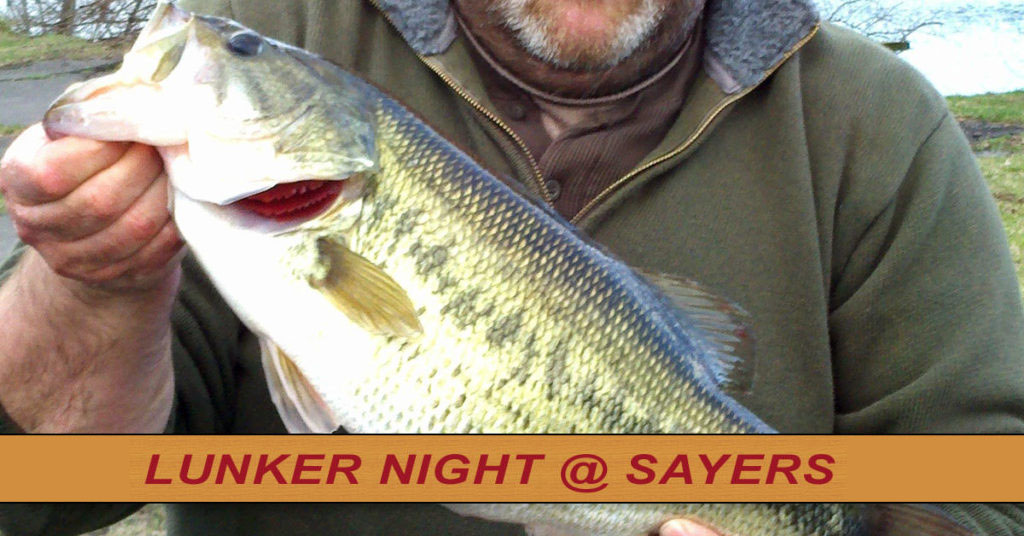 Centre County Bassmasters invites everyone to come out and fish our Wednesday night lunker tournaments.
!! Our Lunkers will be Wednesdays this year !!
The Details
When: Wednesdays, July 1, 8, 15, 22, 29
Time: Arrive by 6PM for registration, launch at 6:30, weigh-in at 9:30
Where: Howard Boat Launch at Foster Joseph Sayers Lake
How Much: $10 per person
Prize: Cash prize for heaviest live bass
COVID-19
We will have details shortly regarding rules and regs surrounding Covid-19.
Rules and Regulations
80% Payout
One Winner
Largest smallmouth or largemouth bass by weight
Artificial lures only, no live or preserved bait except pork baits
Aerated Livewells required
No dead fish will be weighed
All fish weighed will be returned to the lake
P.A. Fish and Boat Commission laws prevail
No trolling, only one rod may be used at a time
Anchor rule applies {anchor down trolling motor up 50 yards}
Life vests must be worn while combustion engine is running
Additional rules and off limit waters presented before launch
One Person from each boat must be present at meeting before launch
Failure to comply with the rules and regulations will be cause for disqualification
All decisions by the tournament committee are final
---